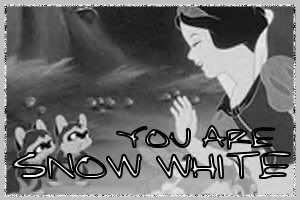 Pure and trusting. You are a gentle soul who can get along with just about anyone. Everyone you meet instantly falls in love with you. How can they resist? You have a pure, lovable nature that' s irresistable. Just don't trust everyone who comes across your path.
http://www.greatestjournal.com/quiz.bml?Q=16354&m=-1#all

how true is this? hmm....hahaz...